4.2 Subway trains
4.2.5 Great Britain
LU 1938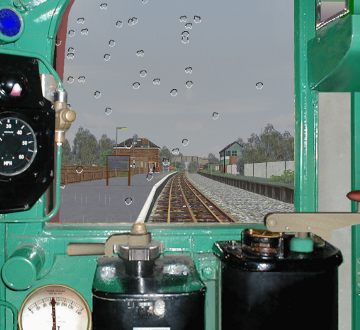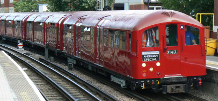 Description:
London Underground electric subway train, 1938 stock. The train consists of 7 cars, of which 3 motorized and 4 motorless cars. Photorealistic driver's stand with moving brake and power handles and working indicators.
# of veh.:
7
Total length:
109 m
Total weight:
156 t
Traction pwr:
Ca. 752 kW
Max load:
Power source:
3rd and 4th rails 630 V DC
Max velocity:
Safety systems in BVE:
Vintage:
Around 1938
Works with OpenBVE:
Yes
Known problems:
In OpenBVE there may be a problem with non-transparency that shows as blue squares around the brake and power handles. That has been fixed in the download provided at this website.
Vehicle description:
Misc.:
Download from:
The website where this train was distributed has disappeared from the Internet long ago. While there is no official website for the train, it can be downloaded from this website.
To download from this website:
London Underground 1938 stock
, sound adapted for Epping--Ongar route, panel adapted to work with OpenBVE without transparency problems.
Last update of this directory entry:
2018-May-21


 


This is search 263773 in the vehicle directory






© Patrick Norqvist
e-mail
Last changed: 2023-Jun-24