4.1 Subways
4.1.2 Great Britain
LUL East London line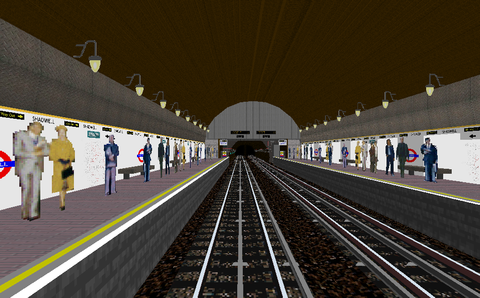 Description:
A simulation of the LUL East London line from Shoreditch to New Cross Gate. This simulation is from the year of 2002. At that time this was a line within the London subway network. The years 2007-2010 the line was extended and rebuilt to a commuter train line.
Alt.:
Normal
Stations:
8
Stops:
7
TTR:
13 min.
Distance:
5975 m
Alt.:
Rear start
Stations:
8
Stops:
7
TTR:
13 min.
Distance:
6025 m
Works with OpenBVE:
Yes
Known problems:
There are a few transparency issues in OpenBVE with graphic objects in this route.
Line description:
About the East London line at
Wikipedia
Misc.:
Download from:
BEWARE! The website www.trainsimstuff.org that claims to host this route is hijacked and redirects to another site that tries to fool people to install unknown software on their computers.
Last update of this directory entry:
2018-Jun-19






This is search 362950 in the line directory






© Patrick Norqvist
e-mail
Last changed: 2023-Jun-24