4.2 Subway trains
4.2.2 New York
R-36 Redbird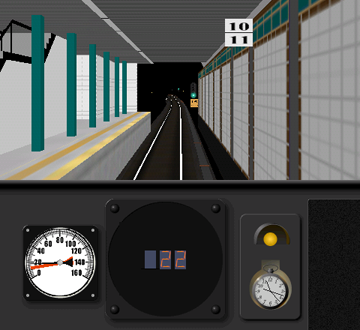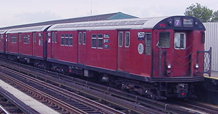 Description:
NYCTA R-36
Redbird
electric subway train. One R-36 unit consists of 2 permanently coupled motorized cars. This train consists of 5 such units coupled. The R-36 class was after about 30 years of service one of the most reliable class of cars in the New York subway during the 1990 decade. Driver's stand with speedometer, manometer (pressure gauge), clock and pilot lamp.
# of veh.:
10
Total length:
Ca. 162 m
Total weight:
Ca. 331 t
Traction pwr:
2983 kW
Max load:
440 seats
Power source:
3rd rail 625 V DC
Max velocity:
72 km/h
Safety systems in BVE:
ATS-S ATS-P
Vintage:
1963
Works with OpenBVE:
Yes
Known problems:
Misc.:
The digital speedometer indicates the speed in km/h, but the permissible speed indicators in the New York subway indicates permissible speed in mph.
Download from:
This train has disappeared from the website
BVEstation
.
Last update of this directory entry:
2018-Jun-02


 


This is search 274496 in the vehicle directory






© Patrick Norqvist
e-mail
Last changed: 2023-Jun-24