4.1 Subways
4.1.3 Republic of China (a.k.a. Taiwan)
TRTC
Xiaobitan

line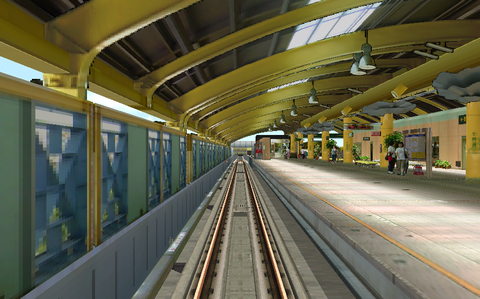 Description:
The TRTC
Xiaobitan
branch line in the
Taipei
subway for the class C371 subway train. The train starts from a lay-up track and then goes in revenue service from
Qizhang
to
Xiaobitan
. Beautiful simulation with a detailed route of the highest class.
Alt.:
Down
Stations:
2
Stops:
2
TTR:
5 min.
Distance:
2425 m
Works with OpenBVE:
Yes
Known problems:
Misc.:
Download from:
The line is no longer available from the creator's web site, which has disappeared from the Internet almost 20 years ago.
To download from this website:
OpenBVE route package ver. 1.0.0.0
The code of this route has been adapted to load without errors and warnings in OpenBVE. The graphical experience is however not changed from BVETRT's original work.
Last update of this directory entry:
2023-Jul-08






This is search 346194 in the line directory






© Patrick Norqvist
e-mail
Last changed: 2023-Jun-24