Navigation bar

Start
(you are at this page now)
Install
Drive
Signals
Lines & Vehicles
Links

(End of navigation bar)
Welcome to OpenBVE.net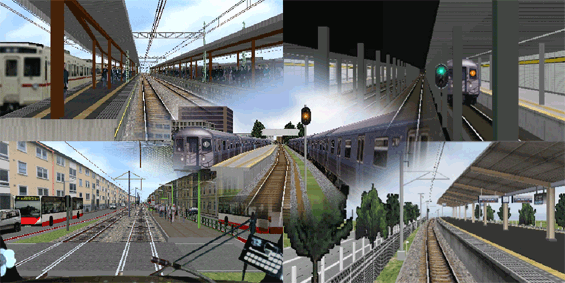 0 About OpenBVE
0.1 What is OpenBVE
OpenBVE is a driving simulator for train, subway/underground and streetcar/tram
OpenBVE was originally developed by Michelle Boucquemont and then by a team headed by Michelle
OpenBVE is nowadays developed by a team headed by Chris Lees
OpenBVE is continuously expanded with free lines and vehicles made by a large number of users worldwide
The current version of OpenBVE is 1.7.1.2
OpenBVE comes in versions for Windows (Vista, 7, 8 and 10) and Linux
OpenBVE is free!
0.2 Contents of this website
Basic information on OpenBVE and how to install the software on Windows 10.
How to drive the train/streetcar and information on a limited number of signaling rules for various countries.
A catalogue of routes and vehicles for OpenBVE with links to where to download them and, if necessary, information on special procedures using them.
A great problem to the OpenBVE and BVE community is that a lot of route and train add-ons disappear from the Internet when their creators/distributers lose interest/time for the simulations. To save these abandoned/orphaned add-ons from being eternally lost, they will be provided at this website for download.
Links to other websites with information and other material regarding OpenBVE
The contents of this website are now in English. The aim is to translate it to Russian and Swedish as well. The translation work is under way, but right now only the English version is published.
0.3 Contact information
To send e-mail regarding this website, use this e-mail address: info@openbve.net
Navigation bar

Start
(you are at this page now)
Install
Drive
Signals
Lines & Vehicles
Links

(End of navigation bar)
This page in English has been shown 30659 times



© Patrick Norqvist
Last changed: 2020-Jan-11