4.6 Streetcars
4.6.2 Germany
T3D-M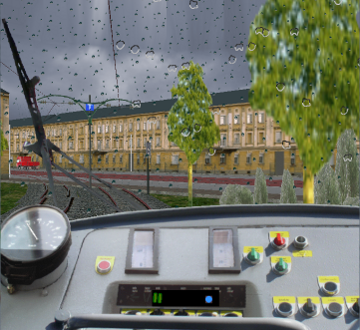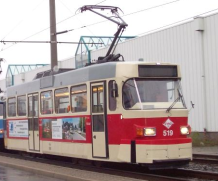 Description:
Electric streetcar class T3D-M (where M means modernized) manufactured by ČKD Tatra in former Czechoslovakia. Different types of class T3 streetcars were made from 1961 to 1990. Totally almost 14 000 streetcars were made! Less than 40 class T3D streetcars were modernized in 1991--1992 by
Waggonbau Bautzen
and AEG and became class T3D-M cars. Photorealistic driver's stand and working indicators.
# of veh.:
1
Total length:
14 m
Total weight:
Ca. 18 t
Traction pwr:
172 kW
Max load:
83 pax. (of which 30 seated)
Power source:
Overhead wire 600 V DC
Max velocity:
Safety systems in BVE:
Vintage:
1981--1988, modernized 1991--1992
Works with OpenBVE:
Yes
Known problems:
In OpenBVE there are problems with the zoom level at the driver's stand. To be able to zoom out so that the driver's stand and the window can be seen at the same time, first move the view downwards and then zoom out.
Vehicle description:
Misc.:
Download from:
The creator's website has long ago disappeared from the Internet.
Last update of this directory entry:
2018-May-26


 


This is search 274479 in the vehicle directory






© Patrick Norqvist
e-mail
Last changed: 2023-Jun-24