4.4 Trains
4.4.1 Japan
35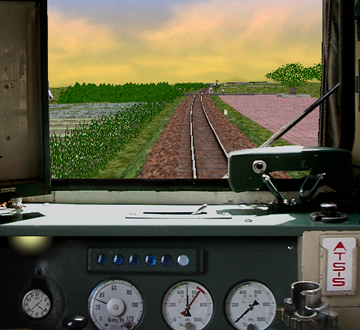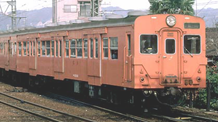 Description:
JR East class 35 DMU. This train for the
Sagami
line consists of 2 coupled DMUs class 35. At lower speeds the motor's power is transferred by a hydraulic transmission, (power handle notches 1--5), but at higher speeds the motor's power is transferred by direct connection (power handle notches 6--8). Photorealistic driver's stand with speedometer, 2 manometers (pressure gauges), clock, pilot lamp and indication of power transfer mode.
# of veh.:
2
Total length:
Total weight:
65 t
Traction pwr:
265 kW
Max load:
264 pax.
Power source:
Diesel
Max velocity:
95 km/h
Safety systems in BVE:
ATS-S
Vintage:
1961--1966
Works with OpenBVE:
Yes
Known problems:
Vehicle description:
Misc.:
The DMUs at the
Sagami
line had this red color scheme in the middle of the 1970s, the era that is simulated. Only later they were repainted in the
Sagami
line's color scheme: Cream white with a dark blue horizontal stripe.
Download from:
The creator's website has disappeared from the Internet long, long ago.
Last update of this directory entry:
2018-May-28


 


This is search 274505 in the vehicle directory






© Patrick Norqvist
e-mail
Last changed: 2023-Jun-24