4.4 Trains
4.4.1 Japan
103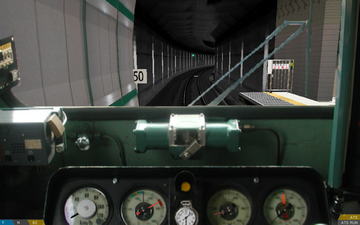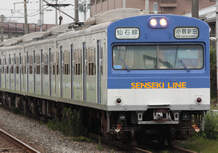 Description:
JR East class 103 EMU. There have been made >3 000 class 103 cars. This 103 unit for the
Senseki
-line consists of 4 permanently coupled cars: One trailer car with cab class 103, two motorized cars of which one class 102 and the other class 103 (center sections) and a trailer car with cab class 103. Photorealistic driver's stand with speedometer, 2 manometers (pressure gauges), clock and pilot lamp.
# of veh.:
4
Total length:
Ca. 80 m
Total weight:
Traction pwr:
Ca. 880 kW
Max load:
Power source:
Overhead wire 1.5 kV DC
Max velocity:
100 km/h
Safety systems in BVE:
ATS-S
Vintage:
Ca. 1964, modified 2006 to RT-235 standards.
Works with OpenBVE:
Yes
Known problems:
Misc.:
Download from:
The website for this train has disappeared from the Internet.
Last update of this directory entry:
2018-Jun-19


 


This is search 245238 in the vehicle directory






© Patrick Norqvist
e-mail
Last changed: 2023-Jan-02