4.4 Trains
4.4.2 Great Britain
43 HST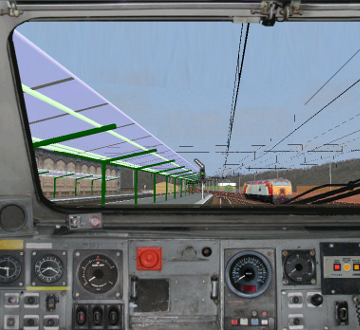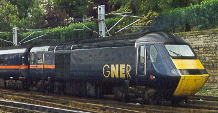 Description:
Train with class 43 HST diesel-electric engines. The simulated train consists of 2 engines (one in each end of the train) and 6 passenger cars (class Mk. 3). Photorealistic driver's stand, moving handles and working indicators.
# of veh.:
8
Total length:
Ca. 200 m
Total weight:
368 t
Traction pwr:
2640 kW
Max load:
Power source:
Diesel
Max velocity:
238 km/h
Safety systems in BVE:
EB
Vintage:
1976--1982
Works with OpenBVE:
Yes
Known problems:
Vehicle description:
Misc.:
Download from:
The website where this train was distributed has disappeared from the Internet long ago.
Last update of this directory entry:
2018-May-29


 


This is search 274471 in the vehicle directory






© Patrick Norqvist
e-mail
Last changed: 2023-Jun-24