4.4 Trains
4.4.2 Great Britain
314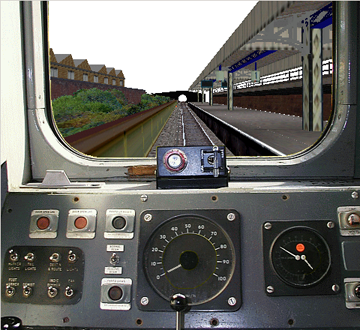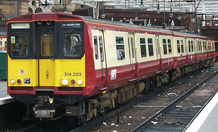 Description:
BR class 314 EMU. The train consists of 3 permanently coupled motorized cars. Photorealistic driver's stand with speedometer and manometers (pressure gauges)
# of veh.:
3
Total length:
Ca. 60 m
Total weight:
102 t
Traction pwr:
656 kW
Max load:
Ca. 212 seats
Power source:
Overhead wire 25 kV, 50 Hz
Max velocity:
121 km/h
Safety systems in BVE:
ATS-S ATS-P
Vintage:
Ca. 1979
Works with OpenBVE:
Yes
Known problems:
Vehicle description:
Misc.:
For the route Moorgate - Drayton Park class 314 is used in OpenBVE instead of class 313 that is used on that route in real life. The reason is that in OpenBVE the simulation of class 314 is better than that of class 313. The difference in real life is that class 313 also can run on 750 V DC from a 3rd rail. In OpenBVE this difference does not matter.
Download from:
The website BVE in Glasgow, where this train was distributed, has disappeared long ago from the Internet.
Last update of this directory entry:
2018-May-26


 


This is search 274477 in the vehicle directory






© Patrick Norqvist
e-mail
Last changed: 2023-Jun-24