4.3 Railroads
4.3.1 Japan
Tsurumi

-line, main line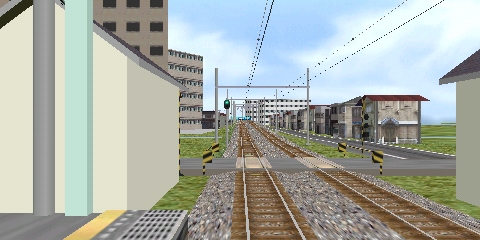 Description:
The
Tsurumi
line's main line (JR East) from
Ohgimachi
to
Tsurumi
, for the class 103 train. The line is electrified and passes through mainly industrial areas. Many nice objects both trackside and in the line's surroundings!
Alt.:
Tsurumi
Stations:
10
Stops:
9
TTR:
17 min.
Distance:
7100 m
Works with OpenBVE:
Yes
Known problems:
None.
Download from:
The creator's website has disappeared from the Inernet.
To download from this website:
OpenBVE route package ver. 1.0.0.0
The code of this route has been adapted to load without errors and warnings in OpenBVE. The graphical experience is however not changed from K-Shimi's original work.
Last update of this directory entry:
2020-Mar-06






This is search 362951 in the line directory






© Patrick Norqvist
e-mail
Last changed: 2023-Jun-24