Navigation bar

Level 1
Start
Install
Drive
Signals
Lines & Vehicles
(you are now at a subpage to this page)
Links

---
Level 2 under Lines & Vehicles in level 1
Previous
Tanigumi

line
(you are at this page now)
Next
(End of navigation bar)
4.5 Streetcar lines
4.5.1 Japan
Tanigumi

line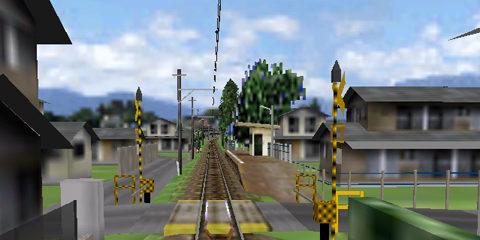 Description:
Tanigumi
line (
Nagoya
Railroad Co, Ltd. a.k.a.
Meitetsu
) is a streetcar line from
Kurono
to
Tanigumi
, for the class 750 streetcars (these streetcars were manufactured in 1928). It is a gauge1067 mm single track line and is electrified (600 V DC). The line was closed at September 30 the year of 2001. A very well made route with many nice graphic objects and landscape details! Notice for example the sunlight light in the forest openings.
Gaku
has with this route confirmed his position as one of the best route makers for BVE.
Alt.:
Daytime
Stations:
9
Stops:
8
TTR:
23 min.
Distance:
11115 m
Vehicle:
Works with OpenBVE:
Yes
Known problems:
Misc.:
Download from:
The creator
Gaku
's web site is gone from the Internet. The files for this route can be downloaded from
OpenBVEcentral
To download from this website:
Install instruction
(in Swedish only)
Download the 750 class tram from the vehicle catalogue (follow the vehicle link above).
Last update of this directory entry:
2018-May-20

Navigation bar

Level 1
Start
Install
Drive
Signals
Lines & Vehicles
(you are now at a subpage to this page)
Links

---
Level 2 under Lines & Vehicles in level 1 Previous


Tanigumi

line

(you are at this page now)


Next


(End of navigation bar)




This is search 45531 in the (English language) line directory






© Patrick Norqvist
e-mail
Last changed: 2018-May-09